Gallery Featured On Media
Sep 26, 2023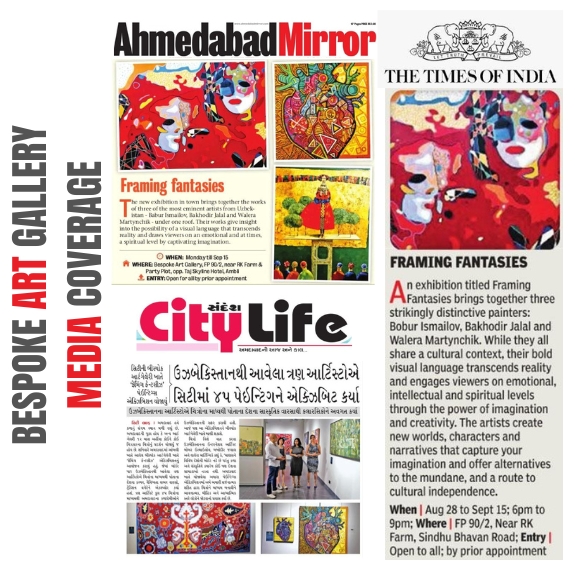 Bespoke Art Gallery got featured on Prime Media like Times of India, Ahmedabad Mirror, Sandesh City Life and many more .
Bespoke Art Gallery, a comprehensive space for artwork, has recently opened in the quiet and picturesque location of Ambli, Sindhu Bhavan Road in Ahmedabad. The gallery's vision is to uncover hidden artistic talents, nurture and promote aspiring artists, and set the stage to take their work globally.
Bespoke Art Gallery is an idea, an effort to enrich the rich heritage of art culture through sustained efforts targeted at uncovering, nurturing, and promoting aspiring artists of various genres and media. The belief that a strong connection between the young aspirants and the masters of the trade will ring in a vibrant change has led us to a modest beginning with a strong intent.
The gallery's mission is to set a global benchmark, considering best practices and supportive holistic programming to showcase local emerging talent along with Indian and international artists so ......Read More